A Notice About Leaving
Mandoli

Forum Administrator

Head Administrator
DoND Audience Member

Posts: 2,690

Favorite Era: Both

Post by Mandoli on May 7, 2020 15:04:32 GMT -5

Going on a trip? Book through me!

(And on booking.com, too.)

Have any questions? Hit up the

GSP e-mail

. LEGITIMATE COMMENTS ONLY.
Shoutbox
Welcome to Game Show Paradise. Keep the posts at a PG rating. NO SPOILERS. Thanks, and enjoy your stay!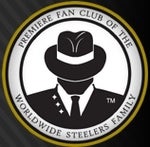 dare2be
:
Just saw this latest discussion. My wife and son both had 2 days of fever of about 100 and body aches/fatigue on 2nd shot. I just had a little fatigue (felt like a cement mannequin), but no fever. Moderna back in April/May
Jul 30, 2021 7:19:43 GMT -5